T-Shirt Mockup Bundle (Pairs) - 25 Images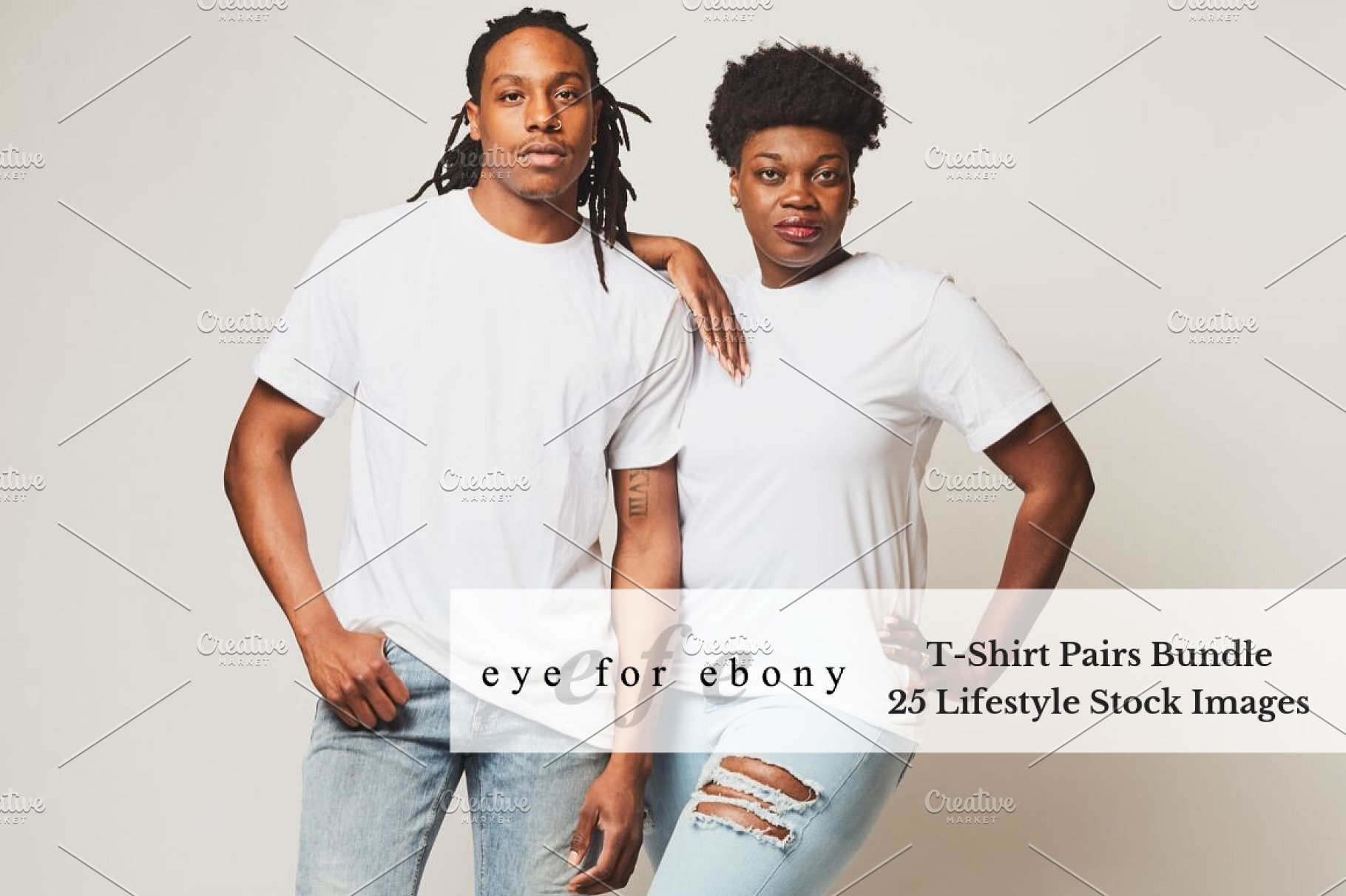 T-Shirt Mockup Bundle (Pairs) - 25 Images
25 Images – Horizontal & Vertical
The EFE T-Shirt pairs bundle features two African American models with natural hair on two different backdrops. We've paired up the guys, the girls and a guy and a girl. Perfect for shop graphics! Just drop your design on top and post to your online store. You can also crop the images to show just the torso if that's the desired effect.
You can use these images for personal or commercial purposes (see image agreement for restrictions) - feel free to crop the images, overlay text, or add color/filter overlays to make the images fit your brand!
Need custom stock images for your brand? We'd love to help!
You Might Also Like